Collection:

Continental S Collection
The Waldhoff Continental S was designed to be a balance of classic and sportiness.  It features and intricate tourbillon movement, a bespoke Damascus steel dial and a sporty stainless steel body. Its front is keeping things simple for the sake of readability, but the backside reveals the beautifully detailed movement under a Swiss sapphire crystal. The case is uniquely designed and reminiscent of iconic Swiss timepieces.
Continental S Royal Blue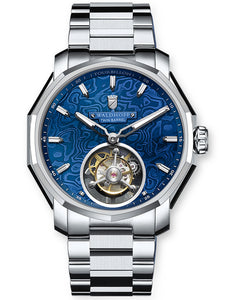 Continental S Black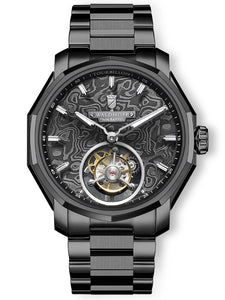 Continental S Carbon Silver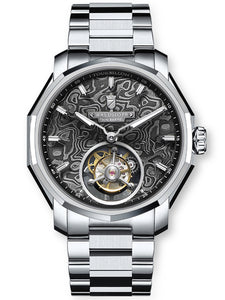 Customer Reviews
No Reviews for this collection yet.